Come to our next Health and Wellness Workshop!
Dr. Brian Wikoff has Wellness Orientation Workshops (WOW) once a month in our office. Come discover more about staying well, keeping your family healthy, and benefits of Chiropractic "health"care vs "sick" care! 
Back to Life Family Chiropractic-A Wellness Center also is part of a specialized health care group that educates the public so that they can Discover Wellness. We set up health talks , lunch and learns all throughout Orange County. Let our Santa Ana Chiropractic office and friendly staff come be a guest speaker at your next health or safety fair, MOMS or MOPS group, church bible study,employee day, or even just to help educate your co-workers...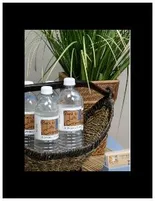 Some topics we can discuss...
 The Obesity Epidemic-How Large of an Impact Does it Really Have? Based on  the best seller book, Generation XL written by chiropractor  Dr. Ben Lerner and Dr. Mercola.

 How to Create Wellness Habits that Can Save Your Life! Based on Discover Wellness

 The 7 Lifestyle Conditions Creating America's #1 Crisis

 Don't Let Stress Make your Life A Mess, Body by God

 How to Make your Chronic Pain your Best Friend-Educating you on Laser Therapy

 Healthy Children 

 Medicine or Drugs, Are They Saving Your Life or Killing You (What your Medical Doctor may not Have Told You)

 Women's Health

 How Staying Healthy Can Make you Rich
Contact our office at 714-541-LIFE (5433) for more information! Let us provide you with a wealth of information!