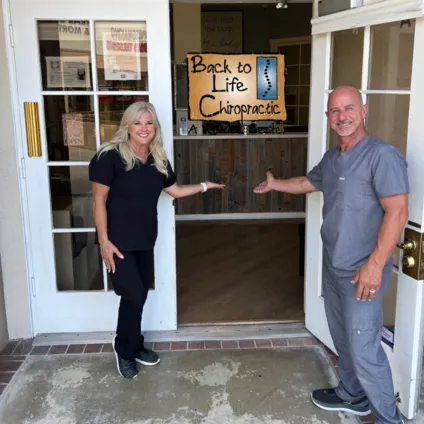 We want to ease any anxiety, answer your questions, and offer a helping hand... We will ask you to fill out a history questionnaire and "new patient" paperwork, if you haven't completed the forms through our on-line service. You will then consult with the doctor and express your health concerns, expectations, and ask any questions. If you have been involved in an auto accident or a work related injury, we will ask you to provide specific details of your case. It is always helpful to Dr. Wikoff if you can bring in as much information about your auto accident or work injury. It is also time for the Chiropractor to express his role in your health care. A physical exam will be performed which may include orthopedic testing, reflex assessments, muscle testing, and a specific Chiropractic evaluation. In some cases x-rays may be necessary to determine an exact diagnosis, and they are done here at our location. Depending on your situation, the doctor may give you an adjustment or begin therapy, if needed. Dr. Wikoff will briefly go over the results of the exam and x-rays with you.
On the second visit, after Dr. has thoroughly looked at your x- rays and done an analysis on them he will get into the specifics of your care. Chiropractic adjustments shouldn't be painful. Most patients feel a sense of relief. Usually patients move easier and breathe better. If you feel any discomfort it could be the muscles around the spine, and you could experience a feeling like you just exercised.

We are always here to help answer questions and help you understand chiropractic care. So feel free to ask any of our friendly staff members. We want you to get "back to life" and on your way to better health!
We warmly welcome you to our office!